The Good Shepherd Catholic Primary School is the parish school situated in Gayford Road. Rated 'Outstanding' by Ofsted, the School is committed to educating the whole child in a Catholic and caring environment, offering to each, regardless of their starting point or ability, the opportunities to which they are entitled. The School enjoys a highly dedicated and committed staff and governing body, and strong links with the parish.
Children attend a number of secondary schools including:
Priority in admissions to Catholic schools is given to practising Catholics. Catholic practice is evidenced by a baptism certificate and a priest's reference confirming attendance at Mass each Sunday. Please see the Admissions Policy of each school for details.
'Continue in what you have learned and have firmly believed, knowing from whom you learned it and how from childhood you have been acquainted with the sacred writings which are able to instruct you for salvation through faith in Jesus Christ,'
(2 Timothy 3:14-15)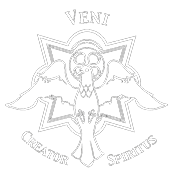 HOLY GHOST & ST. STEPHEN
44 Ashchurch Grove
London
W12 9BU
Telephone:
020 8743 5196