Postal Address: 44 Ashchurch Grove, London W12 9BU
The church is located in Ashchurch Grove between Askew and Goldhawk Roads. Vehicular access is from Askew Road only. (Parking restrictions apply 9 am – 5 pm, Monday-Friday.) The Parish House is located next to the church – the street numbering is not sequential!
Stamford Brook and Ravenscourt Park on the Ealing/Richmond branches of the District Line are a 10-12 minute walk from the church.
The 94 and 237 buses stop at the Askew Road stop on Goldhawk Road. Both buses, travelling eastwards stop at the Goldhawk Road Station on the Hammersmith & City Line and Shepherd's Bush Station on the Central Line.
The 266 bus stops at the Kelmscott Gardens stop on Askew Road, travelling southwards to Hammersmith Underground Station.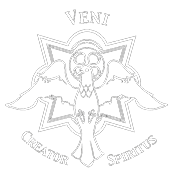 HOLY GHOST & ST. STEPHEN
44 Ashchurch Grove
London
W12 9BU
Telephone:
020 8743 5196