Fr. Mark Vickers
Fr. Mark was appointed parish priest of Holy Ghost & St. Stephen in September 2015. Born and raised in Lincolnshire, he studied History at Durham University and practised with one of the city law firms before studying for the priesthood at the English College, Rome. Ordained in 2003, Fr. Mark served in parishes in Kingsbury, Ruislip, Burnt Oak and Hatfield before coming to Shepherd's Bush. He maintains an interest in travel, reading and writing, having published a number of works on Church History.
Sherry Samele
Sherry has worked as the parish secretary/administrator since 2005. Born in Chelsea but raised in Shepherds Bush since early childhood, Sherry is a parishioner of Holy Ghost & St Stephen. Sherry studied at the Sion-Manning RC Girls School, St Charles Square and has lived and travelled in Italy. Sherry assists with all administrative aspects of the parish, including finance, property matters and parish records. She can be contacted during parish office hours: 10am – 2:30pm Mondays, Tuesdays & Thursdays and 10am – 2pm Fridays.
Daniel O'Brien
Daniel is studying Theology, Religion & Ethics at St. Mary's University, Twickenham. He is a violinist playing in the classical and Irish music traditions. He has had significant involvement with his home parish in Enfield and the Diocesan Youth Service. Daniel is discerning priestly vocation with the Archdiocese of Westminster. In addition to all the parish catechetical programmes, Daniel is also involved in the Good Shepherd School and the pastoral and liturgical life of the parish.
'As each has received a gift, employ it for one another, as good stewards of God's grace,'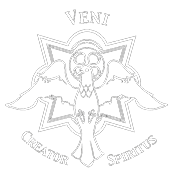 HOLY GHOST & ST. STEPHEN
44 Ashchurch Grove
London
W12 9BU
Telephone:
020 8743 5196