The death of a loved one is a distressing and traumatic event. The Church is here to help, offering a message of hope for eternal life by virtue of the Resurrection of Our Lord Jesus Christ and to give guidance with the funeral arrangements.
To arrange a date for the funeral you will need to obtain a death certificate and to instruct funeral directors. There are different options but, for a deceased Catholic, it is usually most appropriate that they have a funeral Mass in church, where our prayers for them are joined to the great prayer of Christ on the Cross. Most parish funerals are followed by a short burial service, often at the cemeteries at Mortlake or North Sheen. Catholics may be cremated (most often this happens at Mortlake Crematorium) provided the ashes are shown the respect due to human remains and are buried subsequently in consecrated ground.
The priest will invite the family to meet with him to prepare for the funeral and help you choose Scripture readings and music for the funeral and to compile a service booklet.
'I am the Resurrection and the life. If anyone believes in Me, even though he dies he will live, and whoever believes in Me will never die'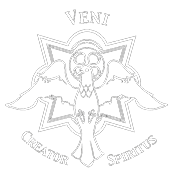 HOLY GHOST & ST. STEPHEN
44 Ashchurch Grove
London
W12 9BU
Telephone:
020 8743 5196